ARAXI LONGTABLE DINNER RETURNS FOR 2019!

British Columbia's most compelling and ambitious al fresco dining experiences takes place at the base of Mount Currie on breathtaking North Arm Farm on Sunday, August 18th.
Learn More
Best of Nearby Fields, Pastures and Pristine Waters
The culinary cornerstone in the heart of Whistler Village, Araxi enjoys a long held international reputation for excellence in food, wine and hospitality.
As an early pioneer of farm to table dining, Executive Chef James Walt's seasonally focused menus celebrate the excellence of locally sourced ingredients. Walt's innovative and skillfully executed dishes–from savoury starters through delicious desserts–deliver intelligent compositions and unforgettable flavours.
ARAXI: ROOTS TO SHOOTS, FARM FRESH RECIPIES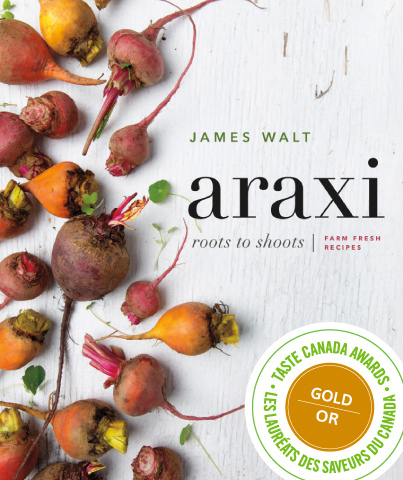 In follow-up to their James Beard–nominated first cookbook, award-winning Executive Chef James Walt and his team share recipes from Araxi Restaurant's dining room and signature Longtable Dinner events, all adapted for delicious home cooking. Aptly named Araxi: Roots to Shoots, Farm Fresh Recipes, Chef Walt's book is now available for purchase.




AWARDS

General Cookbook, Gold
Taste Canada Awards, 2017

Reference Book, First Place
Alcuin Society Book Design Awards, 2016