2ND EDITION NOW AVAILABLE - SEASONAL RECIPES FROM THE CELEBRATED WHISTLER RESTAURANT BY CHEF JAMES WALT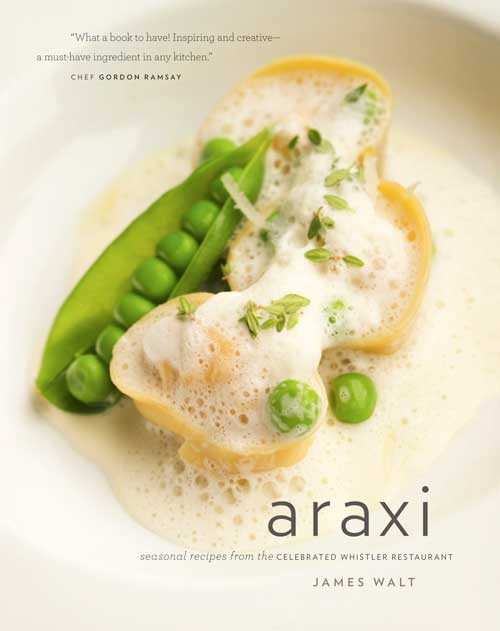 Araxi: Seasonal Recipes from the Celebrated Whistler Restaurant highlights executive chef James Walt's savoury sensibilities and pastry chef Aaron Heath's wonderful desserts through Whistler's two distinct seasons—summer and winter.
Also featured in a special harvest menu are superb plates made from ingredients grown or raised within 100 miles of the restaurant, as well as suggested wine pairings by wine director Samantha Rahn drawn from the restaurant's award-winning cellar.
Awards and Reviews
"What a book to have! Inspiring and creative—a must-have ingredient in any kitchen."
Chef Gordon Ramsay
"This book is full of the attention to detail, freshness and passion that makes eating at Araxi so special."
Chef Heston Blumenthal
Best Illustrated Cookbook
Cordon d' Or - Gold Ribbon, International Culinary Academy Awards, 2010
Best Chef Book in Canada
Gourmand World Cookbook Awards, 2009
Available for purchase at Araxi or at fine booksellers.
Cookbook Video